You made your list and checked it twice… and yet SOMEHOW you forgot a gift for your spouse's boss's nephew's cousin! Shiiiiiiiiiiiiiiiiiiiiiiii(you know how this ends ;) Never fear! ToolCrib delivers 25 fast easy and free woodworking plans that you should be able to slap together in under 2(ish) hours and still look like a great person.
Remember, when it comes to last minute woodworking Christmas gift projects it's important to follow the KISASS method. KEEP IT SAFE AND SIMPLE, STUPID!!!
Here you go, soldier. Never say die and never say "it's too late for an awesome home made woodworking gift." Good luck!
–> 1 Gift For Fellow Handy Folk
–> 7 Quick Woodworking Plan Gifts for the Kitchen
–> 5 Easy Woodworking Plan Gifts for the Kids
–> 4 Easy Gift Plans that Go Outdoors
–> 2 Simple Plans with Christmas Themes
–> 4 Easy Plans For the Family Room Gifts
–> 2 Simple Plans for the Pets
–> 12 More Free Plan Collections

–> 1 Gift For Fellow Handy Folk
1) Stackable sawhorse plans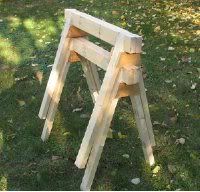 EVERYONE needs more sawhorses. Especially these sweet stackable sawhorses designed by Matthias Wandel. (more sawhorse plans)
–> 7 Quick Woodworking Plans For the Kitchen
2) Hardwood Cutting Board – No Frills


Very simple. Good basic ideas and suggestions. From Chris Baylor. "It only takes about two hours to build."
(more cutting board plans)
4) Trash Can

5) Paper towel holder


"This is a quick and easy project for anyone who is fed-up with plastic paper towel holders which never seem to work as well as they should."
6) Spice Rack

–> 5 Easy Woodworking Plans For the Kids
(If you're not in a rush, consider woodworking with your kids…)
9) Child's Toolbox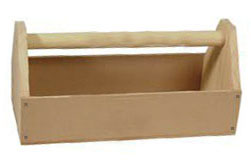 Make this for the kids on your list… or double the size and make it for the adults!
10) Cat Puzzle

13) OLIVER'S STEP STOOL >>


"When Oliver, my two-and-a-half-year-old son, needed help to reach the sink and toilet, I decided to make this handy stool. I kept the design as simple as possible so that he could help out with most of the work."
–> 4 Easy Plans that Go Outdoors
14) "One Board" Bird House


"While this birdhouse is as simple as it gets, it has a lot going for it. It can be made very quickly…uses minimal materials and tools…and boasts a sleek look"
15) Cornhole Bean Bag Toss


"Cornhole is a great family oriented game that is perfect for grill-outs, BBQ's, and parties! The game is played with 4 bags per team and teams typically have 1 or 2 players."
16) A Planter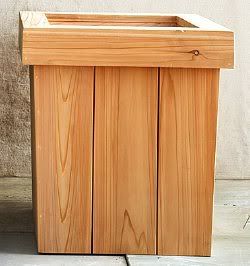 17) Wind Chime


–> 2 Simple Plans with Christmas Themes
18) Wood Scrap Snowmen


"If you have access to some small wood scraps, or perhaps a board you can cut up, you can make these cute little additions to your holiday shelves."
19) Reindeer Christmas Ornaments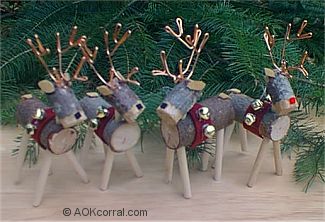 –> 4 Easy Plans For the Family Room
20) TV, VCR and CD Remote Holder

21) Quilt Rack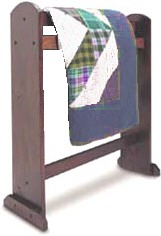 Quilt not included…
23) Three Tier Corner Shelf Unit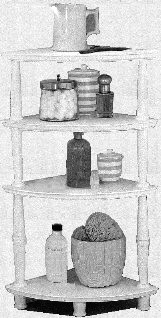 –> 2 Simple Plans for the Pets
24) Building A Doghouse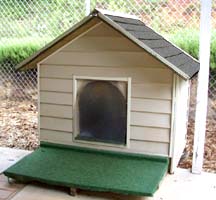 25) Cat Perch

–> 12 More Free Plan Collections
What? You didn't find the perfect gift in the plans above? If you really think there's enough time you're more than welcome to poke around through these ;)
Build Your Dream Workshop: 23 Free Workshop and Shed Plans
12 Free Workshop Storage Plans: Tool Cabinets, Rolling Carts, Under Stair Storage and More
20 Free Cutting Board Plans + the 4 that Blew My Mind
15 Free Mobile Base Plans: Put Your Power Tools on Wheels
Wood Storage 101: 14 Lumber Storage Plans and 7 Storage Tips
32 Free Picnic Table Plans + Top 3 Most Awesome Picnic Table Plan Awards
15 Free Toolbox Plans for Woodworkers
24 Free Sawhorse Plans in the Hunt for the Ultimate Sawhorse
ToolCrib.com's Ultimate Guide to Free Woodworking Workbench Plans
9 Sandpaper Storage Ideas (+ free plans)
ToolCrib.com's Ultimate Guide to Free Router Table Plans
ToolCrib.com's Ultimate Guide to the Crosscut Sled