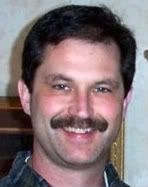 Hi gang! Knotscott here to share some recent woodworking forum discussions. As a regular on forums like Woodnet.net, Lumberjocks.com, Woodwhisperer.com, SawmillCreek.org, FamilyWoodworking.org, BT3Central.com, Finewoodworking.com, WoodMagazine.com, Woodworkingtalk.com, Woodworkerszone.com, and CanadianWoodworking.com, I get the chance to see quite a few interesting threads.
I've picked out a few recent highlights that might offer some points of interest for you…

Sam Maloof, 1916-2009 – Sam Maloof may not have been a recognizeable household name like Norm Abrams, but was a true legend of our era, and was well known by most woodworkers. Sam was best known for his sleek elegant hand crafted chairs and rockers, but he was also admired for his wisdom, insights, and humility. A truly great man and woodworker has passed away at 93. Read comments about his life and career…
Common Woodworking Errors – The title says it all! Here's an honest litany of confessions by veterans and rookies alike. Read up if you're curious about what to avoid, or if you're just wondering if you're the only one who makes that mistake…
"Do I need a planer?" – There are lots of tools that you don't absolutely need, but most can sure make life easier…and a planer is certainly one tool I wouldn't want to be without…
A Good 10″ Saw Blade – Saw blade technology has improved so much in recent years that it can be hard to stay up to date. Few discussions draw out opinions as varied as saw blades. See what blades others like and why…
Router Bits – There's really no right or wrong way to buy router bits, but there are different philosophies about how, when, and what to buy. Which approach works best for you?
Drill Press Mortising Attachments…Do these things really work? Most woodworking discussions are riddled with opinions that vary as widely as the personalities who post them, but the universal dislike for DP mortisers is astonishingly universal!
Left Tilt/Right Tilt Table Saws – Woodworking's "Tastes Great/Less Filling" debate rages on. Read about the pros and cons of both table saw types…you may not have been aware of all of them.
(ed note: this is a first-time writing by Knotscott – we're really hoping he continues to contribute his expertise and wide-ranging forum participation to the woodworkers reading ToolCrib.com! -Thanks Scott! -Garrett)