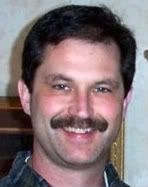 Folks, we heartily welcome back the man you know as KnotScott! You've seen him in forums, but now he's taken his show on the road! Find out the latest news, tips, tricks and debates from the wide world of woodworking forums as KnotScott guides you through the best woodworking forum threads of recent days!

What Bandsaw To Get: See what models are being talked about for hobbyists in the popular $400-$500 price range.
Woodwhisperer Forum
Molding Head Cutter: Ever wonder what a molding head cutter could do for you that a router can't? Read on to see the variety of opinions on this unusual accessory.
Woodwhisperer Forum
Best Glue: Here's a thread that sheds some light on woodworking glue brand and type preferences. WoodNet
'27 Model "T" Truck: There have been some truly remarkable projects posted on these forums over the years, but few that caught my attention the way John Fry's endeavor has. Here's what happens when you combine great craftsmanship with a very worthy application.
Also see Routing the flamed bed for the 27 "T" (PIX)
Enjoy!
WoodNet
Best Miter Gauge: There are a host of excellent aftermarket miter gauges available. Read what other woodworkers use, and what they like and don't like about them.
LumberJocks
Let's Talk "Drill Press": Want to know what to look for a drill press?
WoodNet
Do I Really Need a High Dollar Table Saw?: This discussion takes us on a philosophical journey about what we really need to get the task done, versus what we want or think we need. Some definite food for thought…
WoodNet
Previous Posts by KnotScott:
Knotscott's Forum Thread Picks: Maloof's Passing, Common Woodworking Errors, Planers and More!
KnotScott's Wide World of Woodworking: Saw Stop Blades, Hot Router Deals, Classic Table Saw Debate and MORE!