Music is that much sweeter when it's from an instrument you made yourself! Put your woodworking skills to the test with this roundup of musical instrument plans, broken down into strings, wind, percussion and ancient/period instruments. Not everything out there is a proper plan… sometimes it's more of a photo essay, sometimes just drawings. When possible and available I included resources that should help out all you amateur luthiers!
And yes, there should be enough plans here for quite the orchestra ;)
If you know of any free instrument plans, please let me know in the comments – I was hoping to find free lap dulcimer plans but couldn't scour any up in my searches…

>> 6 Free String Instrument Plans
When life gets you down, just… pluck it! These plans, guides, pictures and diagrams should get you deep enough into a project that momentum will carry you through any… omissions :)
1) Balalaika Plans – 65 Page Book in PDF Format, slow loading and thorough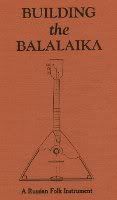 2) Free Mandolin Plans


Mandolin Mechanical Drawings
3) Ukulele Soprano Plans in French + Metric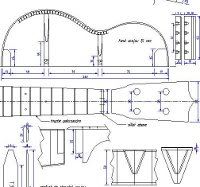 For Pay Ukulele Plans + amazing instructions (yes, their plans are $14. Look past the pricing to all their free guidance, incredible pictures and free videos… PRICELESS.)
Flying V Rockin' Ukulele
Open-Source Ukulele Proto Uno Lazzzzored FTW!
GAA's Homemade Ukulele
Not Free, but Mostly $5
4) CIGAR BOX VIOLIN by W.J. Sutherland, Science and Mechanics Magazine – 1949

5) Banjo, top and side views, mechanical drawing drawn by Jos. H. Handon.


Web guide to constructing a basic 5-string Banjo
"This guide serves to illustrate the construction of a basic 5-string banjo. It is of simple design using guitar-style tuners and a unique head-tensioning mechanism. It is assumed the builder has access to a drill press and band saw, although other techniques could be utilized in it's construction."
Building A Banjo By Jon Tirone (Also known as John Fisher)
6) How to Build a Cigar Box Guitar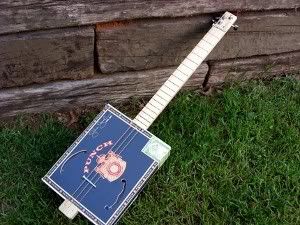 Make.com's Guitar Box Guitar Plans (PDF)
Also see 11 Free Guitar Plans, 20 Guitar Building Jigs and 35 More Resources for Newbie Luthiers
>> 3 Free Wind Instrument Plans
Wind instruments seemed to be the least represented in the free plan department… That's ok – you can make up for their smaller numbers with the volume of the bagpipes :)
1) Native American Love Flute Plans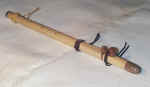 Tips on Building Wooden Flutes
Wooden Flute (Aerophone), Buffalo Horn Ladle, Ceremonial Pipes, all Paleo-Art Items by Mark A. DeCou
Flute Finger Hole Locations
How to easily build a low D pennywhistle
Wind Instrument Mathematics
2) Plan of a Bressan alto (PDF)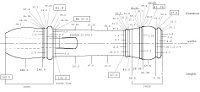 Plan of Rippert alto (Paris: Anonymous) in French
Hand Tools for Recorder Making
3) Irish Union Pipes in Concert D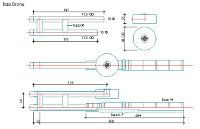 Making Bagpipes
An Early Set of Great Highland Bagpipe Plans
>> 4 Free Percussion Instrument Plans
These free drum and percussion plans should get you in the groove… or at least get you in deep trouble with the parents of your favorite kids.
1) How We Make Tongue Drums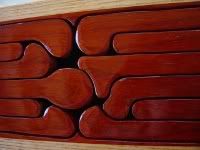 The Bonker Box (aka tongue drum) Plans from Mother Earth News
How to make/tune a "tongue drum"
Tongue Drum Project – walkthrough, based on Wood Magazine plans by Steve Roberts
Tongue Drum Making – no plans or pics, good walkthrough
More off-cuts – tongue drum
Tongue Drum Plans(for tongues)
Tongue Drum Plans
Tongue Drum ??
3) Constructing stave drums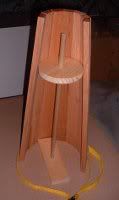 Building A Djembe
>> 3 Ancient Instrument Plans by Paul Butler
These are my pick of the crop of the gorgeous instruments lovingly recreated by Paul Butler… His extensive historical research, build notes and pictures should help fill your local Renaissance Fair with sweet song.
More Musical Resources:
KIDS MUSICAL ARTS & CRAFTS IDEAS & PROJECTS: MUSICAL INSTRUMENTS ARTS AND CRAFTS IDEAS / DRUMS / KAZOOS / FLUTES PROJECTS FOR CHILDREN
MIMForum Links
And don't miss Free Woodworking Plans: 35 Free Woodworking Plan Collections from ToolCrib.com!