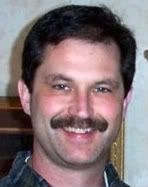 Check out the latest and greatest woodworking forum threads from KnotScott, who offers advice at over 10 different online woodworking communities. He keeps a tally on great woodworking threads and sends them to us for YOU to enjoy!

1) How much do you spend on woodworking per month?:
See how your spending habits stack up to others' in this poll.
2) Kidproofing the shop:
Here are some great ideas to keep curious fingers safe in your shop.
3) Reciprocating Saw Recommendations:
Old forum salts weigh in on their favorite reciprocating saw brands… helpful if you're in the market.
4) Converting to 220v:
This often controversial topic is one of the most contested and misunderstood subjects on the internet. It's fraught with misinformation, partial information, a correct information that varies with each individual application. Read on for one of the most thoroughly discussed conversations about the virtues of switching some of your tools over to 220 volt operation.
5) Sanding vs Scraping:
Hear what others have to say about the virtues of scraping vs sanding.
6) Flying carbide:
High speed carbide cutters do an excellent job of cutting wood and staying sharp. They can also pose a risk as projectiles when things go wrong.
Previous Posts by KnotScott:
KnotScott's Forum Finds: Flag Case with One Board, Router vs. Shaper, Jointer Advice and More!
KnotScott's Wide World of Woodworking: Bandsaws, Glues, Jawdropping Projects and MORE!
KnotScott's Wide World of Woodworking: Saw Stop Blades, Hot Router Deals, Classic Table Saw Debate and MORE!
Knotscott's Forum Thread Picks: Maloof's Passing, Common Woodworking Errors, Planers and More!