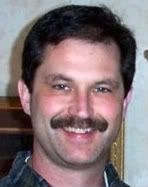 Veteran woodworker and woodworking forum poster KnotScott sees lots and lots of posts! Here are some of his top forum thread picks for the past week… Enjoy!

How to make a flag case with one board:
This project post is from fellow woodworker Ed Sallee. Check out his tutorial for making a simple flag case from one board. A very honorable project for any skill level.
3HP Router vs Shaper:
Ever wonder whether or not you should get a shaper instead of having a router in a router table? See what other's thoughts are on the subject.
Advice on Using a Jointer:
This one is pretty much self explanatory. A great thread if you'd like a few tips about using your jointer.
Should I get a planer or a jointer first?:
Here's an ongoing debate with no definitive right or wrong answer. Read on to see the varying opinions about which of these dimensioning tools you should buy first.
How to Pick a Bandsaw Blade:
Here's a great discussion on how, what, and where to buy proper band saw blades.
Shop Made Bandsaw Fences:
This discussion shows several clever ideas for making your own band saw fence, along with some great pics.
Rehabbing an old Craftsman TS:
Many of us have owned or used these classic old Craftsman contractor saws. Here's a thread that discusses what can be done to breath new life into these timeless workhorses.
Cleaning Bits and Saw Blades:
This thread hits on a multitude of effective methods for keeping your blades and cutters clean and performing at their best.
Previous Posts by KnotScott:
KnotScott's Wide World of Woodworking: Bandsaws, Glues, Jawdropping Projects and MORE!
KnotScott's Wide World of Woodworking: Saw Stop Blades, Hot Router Deals, Classic Table Saw Debate and MORE!
Knotscott's Forum Thread Picks: Maloof's Passing, Common Woodworking Errors, Planers and More!