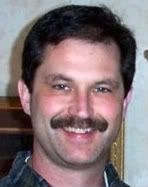 Fresh from the wilds of the web's most fearsome woodworking forums: it's KNOTSCOTT! Join us today as KnotScott leads us through the week's best woodworking forum threads!

Be sure to check out Scott's recent project: The Elm Towel Chest over at LumberJocks.
1) Best Shop Organization tips
We can all use some great ideas for getting organized!
2) Need a good CAD Program for free?
3) How much vibration is acceptable on a contractor saw?
Discover what you can do to reduce vibration in your table saw.
4) Style and Rail Router Bit Set
Find out where the smart money goes for panel raising bits…
5) Hand plane choices …Japanese or Western?
There's no right or wrong in this discussion, but there are pros and cons.
6) Wood Allergies….
Do you have them, and do you even know the symptpms?
7) DC Ground….
Do you really need to ground your DC ducts?
8) Pro's and Con's of a Bench Top Jointer
Find out if a bench top jointer is worth having, or is just an exercise in frustration and futility…
9) Table saw top not flat
How flat is flat enough, and how big of a concern is perfect flatness?
10) Selecting an all around good router
So many to choose from…find out what the favorites are!
Still More Forum Finds by KnotScott:
KnotScott Forum Finds: Woodworking Bargains at Wal-Mart? + Dust Collection + Dovetails and MORE!
6 KnotScott Forum Finds: Your Monthly Woodworking Spend + Kid Proofing the Shop and more!
KnotScott's Forum Finds: Flag Case with One Board, Router vs. Shaper, Jointer Advice and More!
KnotScott's Wide World of Woodworking: Bandsaws, Glues, Jawdropping Projects and MORE!
KnotScott's Wide World of Woodworking: Saw Stop Blades, Hot Router Deals, Classic Table Saw Debate and MORE!
Knotscott's Forum Thread Picks: Maloof's Passing, Common Woodworking Errors, Planers and More!