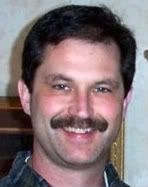 This is it from Mr. KnotScott for awhile – he's working on an addition to his house, plus a new mantel project. He'll be back, but it will be awhile, so I hope this last forum find fix tides you over for awhile! Scroll down to see links to all his previous forum thread collections!

Check out Scott's recent project: The Elm Towel Chest over at LumberJocks.
1) What makes a good saw blade "good"?
Aside from our sometimes irrational opinions, what makes a blade worth a $100 and another worth only $35?
2) Best Cordless Drill
Here's another topic rife with opinions and brand loyalties.
3) Band saw suggestions
See what band saws others are suggesting…
4) Buy all at once, or as you go?
A woodworker inquires about the best way to accumulate tools.
5) Avanti/Diablo/Ridgid blades
What's on earth is going on with "Avanti" and HD? Share in the speculation as consumers try to figure the latest corporate moves in the saw blade world.
6) Clamps!
We've all heard it…"you can never have enough clamps!" Here's what to get, according to SawmillCreekers.
7) Wow!
You've got to at least take a peek at the jawdropping woodworking in this Panorama! It takes awhile to load, but IT'S WORTH IT.
8) Burned cuts with my new saw!
Here's a saga about a new saw that was scorching everything. See if it has a happy ending.
9) Dado blade too wide
What to do if your dado stack is longer than your saw's arbor
10) James Krenov passes
Another woodworking legend passes away. Read comments about the renowned plane maker.
More Forum Finds by KnotScott:
10 KnotScott Forum Finds: Shop Organization Tips, Free Cad Program, Reduce Table Saw Vibration + 7 More!
KnotScott Forum Finds: Woodworking Bargains at Wal-Mart? + Dust Collection + Dovetails and MORE!
6 KnotScott Forum Finds: Your Monthly Woodworking Spend + Kid Proofing the Shop and more!
KnotScott's Forum Finds: Flag Case with One Board, Router vs. Shaper, Jointer Advice and More!
KnotScott's Wide World of Woodworking: Bandsaws, Glues, Jawdropping Projects and MORE!
KnotScott's Wide World of Woodworking: Saw Stop Blades, Hot Router Deals, Classic Table Saw Debate and MORE!
Knotscott's Forum Thread Picks: Maloof's Passing, Common Woodworking Errors, Planers and More!