Krenov's passing has shaken the woodworking world, and shown us at ToolCrib.com the impact he had on thousands upon thousands of woodworkers.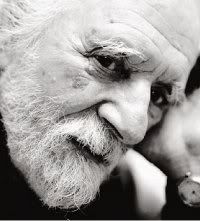 If you'd like us to donate $5 to the College of the Redwoods scholarship fund on your behalf, do two simple things:

1) Leave a memory-of-Krenov comment on this post.
2) Sign up for the ToolCrib.com newsletter.
Before subscribing, you can check out the archive: ToolCrib.com Newsletter Archive >>
If you're ready for us to put $5 on your behalf towards furthering a woodworker's dreams just leave a brief comment here and sign up for the newsletter today >>
David Welter of C/R Fine Woodworking – Krenov's school – wrote to let me know that: "Those wishing to make a donation may do so by making a check out to the College of the Redwoods, with a notation of "Krenov Scholarship" on the memo line."
It may be mailed to:
CR Fine Woodworking
440 Alger Street
Fort Bragg, CA 95437
"Awards from that fund are made annually to worthy students in need, as determined by the Fine Woodworking staff."
We get around 10 newsletter sign ups a week – we will count those towards the donation total from today, 9-21-09 until October 15th or until we reach our $300 donation limit. If you're already a subscriber, just leave a comment about Krenov below. Please help us get to our limit by signing up and spreading the word!
If you have any questions, please let me know at GFrench@ToolCrib.com. If you REALLY don't want the newsletter, but want us to donate $5 on your behalf, leave a comment below and let your woodworking buddies know about our fund drive. We'll call it even and throw a fiver in for you :)