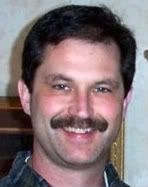 What, is this early Christmas for ToolCrib.com or something? KnotScott's back with some great forum finds! In this collection of links from around the wide world of woodworking forums KnotScott brings us an assumption-challenging debate on the use of table saws as jointers, tips on building your own router plate and ideas for cleaning your belt (and other) sanders! Enjoy – I know I did! Thanks Scott :)

1) What's all this I hear about a Table Saw replacing a Jointer?
"I've talked to several professional cabinet makers who say they do not ever use a jointer. I ask how they get perfect glue lines and they respond…. "my table saw". Is it as simple as having a nice well tuned tablesaw and a very good blade or am I missing something?" 5 pages of discussion… a MUST READ!
2) Shop Built Router Plate
"I need a "list of materials" to make a new plate for my router table." Ever thought of making your own? Check out this thread for materials and source suggestions!
3) Cleaning belt sanders
"What do you folks know about cleaning sanding belts with household ammonia high presses water rinse?" Keep them clean for longer life!
4) Band Saw vs Jig Saw
Great discussion on when and why to use a jig saw over a band saw… Descends into classic WoodNet verbal jousting over who's telling who to buy what tool.
5) How Do You Setup Your TS Fence?
Great discussion on setting up table saw fences.
6) Woodworking with Children
A new blog from Paul Meisel on… yes, woodworking with children!
7) Gorilla Glue (Polyurethane Glue)
"Gorilla Glue??? Is this stuff good or is there something better???" Get woodworking glue recommendations.
8) How to Clean the Coating Off New Router Bits?
"I have purchased a fairly large number of new router bits lately for my new 1/2″ shank router. They all seem to have been dipped in plastic. Does anyone know an easy way to get rid of this plastic."
Other Forum Roundups from KnotScott:
6 Bonus Forum Finds from KnotScott: New Frued Blade, Adding Rip Capacity, Avanti Blades, MORE!
10 KnotScott Forum Finds: Are $100 Blades Worth $100 + Best Band Saw + Best Cordless Drill + More
10 KnotScott Forum Finds: Shop Organization Tips, Free Cad Program, Reduce Table Saw Vibration + 7 More!
KnotScott Forum Finds: Woodworking Bargains at Wal-Mart? + Dust Collection + Dovetails and MORE!
6 KnotScott Forum Finds: Your Monthly Woodworking Spend + Kid Proofing the Shop and more!
KnotScott's Forum Finds: Flag Case with One Board, Router vs. Shaper, Jointer Advice and More!
KnotScott's Wide World of Woodworking: Bandsaws, Glues, Jawdropping Projects and MORE!
KnotScott's Wide World of Woodworking: Saw Stop Blades, Hot Router Deals, Classic Table Saw Debate and MORE!
Knotscott's Forum Thread Picks: Maloof's Passing, Common Woodworking Errors, Planers and More!