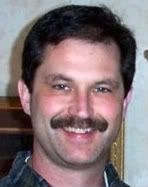 This is a KnotScott vs. ToolCrib tag team effort! Mr. Scott sent me 7 awesome finds and I did my best to present them using all the best words I could think of or copy out of the threads :) Below you will find jaw dropping marvels such as: gossip about the Ridgid R4511 being discontinued, true testimonials from those who had fingers saved by SawStop, true opinions on the Festool TS 55 and four more awesome woodworking conversations from around the web.

Thank you Scott!
1) Ridgid R4511 Granite Top Hybrid Saw Discontinued?
"I just got off the line with Ridgid customer service. After the agent escaluated the question he confirmed…. The R4511 is discontinued. Saw is being replaced but will not be the same model as the 4511. New saw will not have a granite top. No details provided on $, date, specs of the new saw."
(WOW. What a saga. From Hot, to Recalled, now DISCONTINUED… -G)
2) Saw Stop "Saves"
While there's a LOT of SawStop bashing in this thread (I recently nominated SS bashing as an Olympic Sport, along with Festool bashing…) this is a great thread for those teetering on the brink of a major cabinet saw investment. Save yourself the time, don't read the thread and go buy a SawStop.
3) Festool TS55 Opinions
"I'm considering the purchase of a TS55 and 55″ Rail. Since the cost is a little heavy, I would like to hear some opinions before pulling the trigger. My main intent is to use it for veneered plywood."
See the Festool TS 55 here:

4) Table Saw Fence Preferences?
"What is your favorite table saw fence and why? My family got me the Ridgid R4511 [oops! -G] for a gift and the fence is not so great but I do like the saw. I have room for a 40″ fence and a weak budget (the darn wood keeps taking it LOL)."
5) Using Circular Saw Blades on a Table Saw
"Since probably more than 90% of my cuts are on material less than 1" thick, is there any downside to using a 7 1/4" blade in a table saw?"
6) Why Are Lathes So Expensive?
"I was looking through the Christmas edition of Woodworkers Supply and for the first time I realized how simple lathes are. A motor on a simple stand, the stand is just some steel with bolts, not even a molded steel cabinet as you would have on a nice Table Saw. If you look at this Lathe that sell for more then 1000.00 bucks, I wonder, why the high dollar?"
7) What Nailer To Use?
"I have an 18 gauge nailer, but it won't shoot anything less than 1.5 inches. I want something that will handle shorter nails for small trim and little stuff. I would like to be able to nail hard maple without splitting it."
Other Forum Roundups from KnotScott:
6 Bonus Forum Finds from KnotScott: New Frued Blade, Adding Rip Capacity, Avanti Blades, MORE!
10 KnotScott Forum Finds: Are $100 Blades Worth $100 + Best Band Saw + Best Cordless Drill + More
10 KnotScott Forum Finds: Shop Organization Tips, Free Cad Program, Reduce Table Saw Vibration + 7 More!
KnotScott Forum Finds: Woodworking Bargains at Wal-Mart? + Dust Collection + Dovetails and MORE!
6 KnotScott Forum Finds: Your Monthly Woodworking Spend + Kid Proofing the Shop and more!
KnotScott's Forum Finds: Flag Case with One Board, Router vs. Shaper, Jointer Advice and More!
KnotScott's Wide World of Woodworking: Bandsaws, Glues, Jawdropping Projects and MORE!
KnotScott's Wide World of Woodworking: Saw Stop Blades, Hot Router Deals, Classic Table Saw Debate and MORE!
Knotscott's Forum Thread Picks: Maloof's Passing, Common Woodworking Errors, Planers and More!