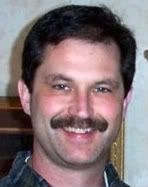 As KnotScott says, "This is raw and short, but the last one is worth going to the presses for…" He's right, it's worth going to press with! I moved the last one up to the front… It's a table saw safety device that stops the blade when it senses your fingers. And unlike SawStop, it doesn't wait until your finger actually touches the blade. Also unlike SawStop the device is after market so you can keep your old table saw ;)

1) New Blade Stopping Competition for Saw Stop! (WoodNet)
Chipper JR sums it up with appropriate enthusiasm: "I see a major concept shift vs SawStop. This system is sensing when your hand is 1″ or so away from the blade using the virtual fence and deploying the brake rather than waiting unit actual contact with the blade."
Here's the Whirlwind demonstrated by David, its creator:

And no, we don't carry it yet at ToolCrib.com ;) As the Whirlwind site states: "This site presents limited disclosure of pending table saw safety patents which are available for assignment or license. This is not a consumer website and there is currently no hardware available for these products."
2) The Griz 1023 gets an update!
Updates include, according to WoodNetters:
> riving knife
> serp belt instead of the old 3 V-belt drive
> a dust shroud
> quick release throat plate
And, oh yeah, Grizzly CEO Shiraz Balolia makes a guest appearance in the thread and confirms: "Yes, there was major re-engineering to some of the saws."
Just wish we carried Grizzly here at ToolCrib.com… Or even refurbished Grizzly! Though apparently they only sell refurbished at tent sales…
3) Drill Press Capacity how much do you really use?
Making the drill press decision can be tough! This thread walks woodworkers through the decision making process.
We do have drill presses ;)
Previous Forum Roundups from KnotScott:
7 KnotScott Forum Finds: R4511 Discontinued? SawStop Saves, Festool TS55, MORE!
6 Bonus Forum Finds from KnotScott: New Frued Blade, Adding Rip Capacity, Avanti Blades, MORE!
10 KnotScott Forum Finds: Are $100 Blades Worth $100 + Best Band Saw + Best Cordless Drill + More
10 KnotScott Forum Finds: Shop Organization Tips, Free Cad Program, Reduce Table Saw Vibration + 7 More!
KnotScott Forum Finds: Woodworking Bargains at Wal-Mart? + Dust Collection + Dovetails and MORE!
6 KnotScott Forum Finds: Your Monthly Woodworking Spend + Kid Proofing the Shop and more!
KnotScott's Forum Finds: Flag Case with One Board, Router vs. Shaper, Jointer Advice and More!
KnotScott's Wide World of Woodworking: Bandsaws, Glues, Jawdropping Projects and MORE!
KnotScott's Wide World of Woodworking: Saw Stop Blades, Hot Router Deals, Classic Table Saw Debate and MORE!
Knotscott's Forum Thread Picks: Maloof's Passing, Common Woodworking Errors, Planers and More!