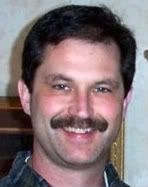 If you're not a woodworking forum regular, knowing where to start can pose significant problems. KnotScott participates in over 10 different woodworking forums and sends us his favorite threads every couple of weeks. Thanks Scott!
This week he sends us on an interesting trip through power tool brand loyalty, the best first-tool for woodworking newbies, and a sad mention of the passing of a woodworking forum regular… Enjoy, folks.

1) Rank Your Favorite Brands: How widespread is brand loyalty and does it benefit you?
2) Table Saw vs. CMS vs. Bandsaw: Find out which tool is best suited for a beginner to start with.
3) In Memory Of "Niki" Avrahami… To the American woodworking community, Niki isn't quite the household name that Norm Abrams or Sam Maloof are, but this Polish woodworker was well enough respected on the forums to receive a hearty mention in virtually every forum I visit. He was well known for his creative ideas and terrific photo essays of his ideas, and will be sorely missed. May he rest in peace.
4) Hybrid Saw vs Cabinet Saw…the Pros and Cons.
5) Biscuits or Pocket Holes? Find out how other woodworkers view these two joinery conveniences.
6) Best Grease To Use Inside A Tablesaw
7) Saw Blades Revisited: How Many Saw Blades Do I Really Need?
8) What's Better Than a Magnified Cursor on a Tablesaw?: Parallax and aging eyes often make it difficult to accurately read a tablesaw's tape measure. Here's a more accurate solution.
9) Thin Kerf/Full Kerf – As long the discussions seem to have come back around to table saws and blades, why not rehash the age old debate about blade kerf width?
10) Speaking of saw blades, my blog entry on Lumberjocks offers some non-sales motivated tips for picking a blade.
Previously on KnotScott's Roundups:
6 KnotScott Forum Finds: Router Fences, Cleaning Router Bits + Clamps, Clamps, and More Clamps!
6 KnotScott Forum Finds: Woodworking in a Bottle, Table Saw Injury Study, When to Unclamp After Gluing?
7 KnotScott Forum Finds: Dado Debates, Push Sticks vs. GRR-ripper, Air Hockey Outfeed Table!!??
3 KnotScott Forum Finds: Whirlwind Flesh-Sensing DC Blade Guard = SawStop Killer? + Griz 1023 Updates!!
7 KnotScott Forum Finds: R4511 Discontinued? SawStop Saves, Festool TS55, MORE!
6 Bonus Forum Finds from KnotScott: New Frued Blade, Adding Rip Capacity, Avanti Blades, MORE!
10 KnotScott Forum Finds: Are $100 Blades Worth $100 + Best Band Saw + Best Cordless Drill + More
10 KnotScott Forum Finds: Shop Organization Tips, Free Cad Program, Reduce Table Saw Vibration + 7 More!
KnotScott Forum Finds: Woodworking Bargains at Wal-Mart? + Dust Collection + Dovetails and MORE!
6 KnotScott Forum Finds: Your Monthly Woodworking Spend + Kid Proofing the Shop and more!
KnotScott's Forum Finds: Flag Case with One Board, Router vs. Shaper, Jointer Advice and More!
KnotScott's Wide World of Woodworking: Bandsaws, Glues, Jawdropping Projects and MORE!
KnotScott's Wide World of Woodworking: Saw Stop Blades, Hot Router Deals, Classic Table Saw Debate and MORE!
Knotscott's Forum Thread Picks: Maloof's Passing, Common Woodworking Errors, Planers and More!