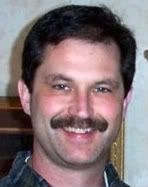 KnotScott delivers again! First up – a landmark lawsuit in which a table saw user has apparently successfully sued Ryobi for NOT having "flesh detecting technologies." As you can imagine, this stirred up QUITE the debate at WoodNet! Popcorn not included. Kidding aside – this is a huge deal for the power tool industry as a whole. Also good this week – KS found an interesting poll on how people cut mortises as well as discussion on which glues to use.

And I gotta tell you – there were originally 8 forum finds from KnotScott this week, but I had to run the "Return of the Ridgid R4511 Rumor" on its own :)
Enjoy!
1) Much to do about a table saw lawsuit
"A headline in the Boston Globe this morning reads, "Man wins $1.5m in first of a kind saw case." A man from Malden (a few miles north of Boston) was awarded the money by a jury because two of his fingers are "permanently disfigured and unusable, and he has suffered numbness and loss of feeling in three other fingers." He has had five surgeries and years of rehabilitation.
The award is against One World Technologies, Inc., makers of Ryobi saws. The basis for the victory was that the jury believed all table saws should have "flesh detecting technology." Evidently the jury failed to understand the history and political, social, and economic complications of the whole Saw Stop thing over the past few years. They probably figured it was easy enough for manufacturers to use the "flesh detecting technology" with no real difficulty.
I wonder where this is going to leave saw manufacturers other than Saw Stop and also OSHA after the big and moderately costly switch to riving knives in all the newer saws. I also wonder if the saw he was using was manufactured before the Saw Stop mechanism was was even ready to use."
Here's the news story: Man wins $1.5m in first of its kind saw case.
2) Mortise Poll: How Do You Cut Them?
Result Snippet:
"I use a mortising machine: 49.12%
I use a router/router based jig: 22.81%
Drill the holes and clean up with a chisel: 10.53%"
3) So Many Glues…What To Use?
"There are so many glues out on the market; Titebond, Elmers, Gorilla Glue, etc. Then to compound things, each manufacturer has multiple lines (ie: Titebond I, II, III, Hide, Polyurethane). What glue(s) have you found yourself using in the shop the most? What projects have they been used on?"
4) Tablesaw Runout Issue…Defect or Operator Error?
"I have a brand new G1023slw that I purchased in December, the original arbor flange had 6 thousandths of run out on it. Grizzly sent me a replacement arbor, installed replacement part and this arbor has 2 thousandths of run out on the flange. With the blade attached I'm getting 4 thousandths of run out. Is this acceptable?"
Woodworking North of the Border…A Couple of Super Videos from "Gord of Newmarket"
5) Women and Power Tools Video
"Here is a video I recently shot at the Lee Valley West Store in Toronto On. that features a pair of very talented woodworking instructors, Jennifer Hart and Betty Woo."
6) Hitachi 3-1/4HP Video Review
"Are you in the market for a new 3 1/4HP router? If so, you might want to check out the video tool review I've done on the 2010 Hitachi M12VE."
7) Jointer Bed Length…Find Out What's Ideal and What's Realistic
"I'm getting ready to buy a new jointer. I have my sights set on the rigid model. The bed is 45" long – is this long enough to edge joint 6' to 8' boards? I would think that most boards will 6' and under. What do you guys think?"
Previously on KnotScott's Roundups:
10 KnotScott Forum Finds: Favorite Tool Brands + Table Saw vs. CMS vs. Bandsaw for Beginners
6 KnotScott Forum Finds: Router Fences, Cleaning Router Bits + Clamps, Clamps, and More Clamps!
6 KnotScott Forum Finds: Woodworking in a Bottle, Table Saw Injury Study, When to Unclamp After Gluing?
7 KnotScott Forum Finds: Dado Debates, Push Sticks vs. GRR-ripper, Air Hockey Outfeed Table!!??
3 KnotScott Forum Finds: Whirlwind Flesh-Sensing DC Blade Guard = SawStop Killer? + Griz 1023 Updates!!
7 KnotScott Forum Finds: R4511 Discontinued? SawStop Saves, Festool TS55, MORE!
6 Bonus Forum Finds from KnotScott: New Frued Blade, Adding Rip Capacity, Avanti Blades, MORE!
10 KnotScott Forum Finds: Are $100 Blades Worth $100 + Best Band Saw + Best Cordless Drill + More
10 KnotScott Forum Finds: Shop Organization Tips, Free Cad Program, Reduce Table Saw Vibration + 7 More!
KnotScott Forum Finds: Woodworking Bargains at Wal-Mart? + Dust Collection + Dovetails and MORE!
6 KnotScott Forum Finds: Your Monthly Woodworking Spend + Kid Proofing the Shop and more!
KnotScott's Forum Finds: Flag Case with One Board, Router vs. Shaper, Jointer Advice and More!
KnotScott's Wide World of Woodworking: Bandsaws, Glues, Jawdropping Projects and MORE!
KnotScott's Wide World of Woodworking: Saw Stop Blades, Hot Router Deals, Classic Table Saw Debate and MORE!
Knotscott's Forum Thread Picks: Maloof's Passing, Common Woodworking Errors, Planers and More!