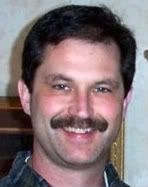 He's back and he's covered in sawdust, pixels and he's been fighting off trolls in the forums to find you some great woodworking stories… it's KNOTSCOTT! This week he brings us more Ridgid R4511 rumors, a pointed debate about washing out dust collection bags, some great tips on cleaning rusty tools and, as always, MUCH MORE!

Enjoy :)
1) Is the Ridgid R4511 coming back already?
The drama continues! More speculation and hearsay on the Ridgid R4511. It's exciting to note the rumor of the price dropping from 600 to 400. Note that a commenter here said: "I saw 2 of these in my Bangor Maine store Friday, April 9th."
2) Washing dust collection bags:
Some do, most don't. It turns out the dust build up in there serves as another filter layer… Still an interesting discussion with a pointed argument between a hobbyist and a pro.
3) Cleaning Rusty Tools:
Good tips, tricks and products for cleaning a bunch of planes and chisels… some old tips and some new ones… Enjoy!
4) MLB Baseball Bats – Ash or Maple?
This interesting discussion looks at the merits of ash and maple… through the eyes of baseball players!
5) Is the Orientation of Link Belts Important?
Here's the scenario: "I just disassembled my contractor saw to clean it. Took the motor off, and put the twist-link belt aside. After the saw was cleaned and lubed, I went to put the link belt back on, and couldn't remember how it was oriented. The directions from the manufacturer are long gone, and an internet search wasn't helpful. Does it matter which way the belt goes on the pulley?" Check out the thread to see what the creekers recommend!
6) How did the name "router" originate?:
You might be a little surprised at the answer, which looks like it might inspire the next "DaVinci Code" movie ;) Just kidding – it makes perfect sense, and provides an interesting glipse at word origins and old woodworking methods that get built on over time!
Previously on KnotScott's Roundups:
7 KnotScott Finds: Table Saws of the Future, New Porter-Cable Table Saw, Most Common Table Saw?
7 KnotScott Finds: Table Saw User Wins Injury Lawsuit + Mortise Cutting Poll + Which Glue?
10 KnotScott Forum Finds: Favorite Tool Brands + Table Saw vs. CMS vs. Bandsaw for Beginners
6 KnotScott Forum Finds: Router Fences, Cleaning Router Bits + Clamps, Clamps, and More Clamps!
6 KnotScott Forum Finds: Woodworking in a Bottle, Table Saw Injury Study, When to Unclamp After Gluing?
7 KnotScott Forum Finds: Dado Debates, Push Sticks vs. GRR-ripper, Air Hockey Outfeed Table!!??
3 KnotScott Forum Finds: Whirlwind Flesh-Sensing DC Blade Guard = SawStop Killer? + Griz 1023 Updates!!
7 KnotScott Forum Finds: R4511 Discontinued? SawStop Saves, Festool TS55, MORE!
6 Bonus Forum Finds from KnotScott: New Frued Blade, Adding Rip Capacity, Avanti Blades, MORE!
10 KnotScott Forum Finds: Are $100 Blades Worth $100 + Best Band Saw + Best Cordless Drill + More
10 KnotScott Forum Finds: Shop Organization Tips, Free Cad Program, Reduce Table Saw Vibration + 7 More!
KnotScott Forum Finds: Woodworking Bargains at Wal-Mart? + Dust Collection + Dovetails and MORE!
6 KnotScott Forum Finds: Your Monthly Woodworking Spend + Kid Proofing the Shop and more!
KnotScott's Forum Finds: Flag Case with One Board, Router vs. Shaper, Jointer Advice and More!
KnotScott's Wide World of Woodworking: Bandsaws, Glues, Jawdropping Projects and MORE!
KnotScott's Wide World of Woodworking: Saw Stop Blades, Hot Router Deals, Classic Table Saw Debate and MORE!
Knotscott's Forum Thread Picks: Maloof's Passing, Common Woodworking Errors, Planers and More!