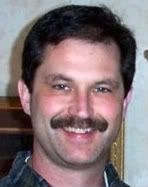 KnotScott knows great woodworking forum threads! He's like the guy at the sawmill who knows great lumber and can steer you past the knots and the warps on over to the choicest wood for your next project. Here are some of the best and brightest threads from woodworking forums lately! We've got a great debate on which is the best "first power saw" for a newbie, ingenious uses for a rare earth magnet, an old hand planes throw down and more stuff that you'll never, ever find in a woodworking magazine! Enjoy!

1) A Really Broad "Which Saw" Question… First Power saw: Radial vs Compound Miter vs Table vs Plunge?
2) Leave it our friends to the north… Ingenious Uses For Rare Earth Magnets
3) Hand planes have been around for centuries. Find out who can boast owning the oldest hand plane.
4) Handsaw Info – Find out what tooth shape and set you need for your cuts…
5) Tips For Working With Mesquite
6) I Need More Power Scotty! Find what other woodworkers have to say about a motor upgrade on a Jet hybrid.
7) What's your favorite 1/4 Sheet Palm Sander?
8) These things aren't cheap…a potential buyer wants to know if the Byrd cutterhead is worth the money…
9) Do You Leave Your Compressor Pressurized?
10) DC Duel – Phil Thien Separator vs Bill Pentz Cyclone?
Previously on KnotScott's Roundups:
6 KnotScott Finds: More Ridgid R4511 Rumors, Washing Dust Collection Bags, Cleaning Rusty Tools, More!
7 KnotScott Finds: Table Saws of the Future, New Porter-Cable Table Saw, Most Common Table Saw?
7 KnotScott Finds: Table Saw User Wins Injury Lawsuit + Mortise Cutting Poll + Which Glue?
10 KnotScott Forum Finds: Favorite Tool Brands + Table Saw vs. CMS vs. Bandsaw for Beginners
6 KnotScott Forum Finds: Router Fences, Cleaning Router Bits + Clamps, Clamps, and More Clamps!
6 KnotScott Forum Finds: Woodworking in a Bottle, Table Saw Injury Study, When to Unclamp After Gluing?
7 KnotScott Forum Finds: Dado Debates, Push Sticks vs. GRR-ripper, Air Hockey Outfeed Table!!??
3 KnotScott Forum Finds: Whirlwind Flesh-Sensing DC Blade Guard = SawStop Killer? + Griz 1023 Updates!!
7 KnotScott Forum Finds: R4511 Discontinued? SawStop Saves, Festool TS55, MORE!
6 Bonus Forum Finds from KnotScott: New Frued Blade, Adding Rip Capacity, Avanti Blades, MORE!
10 KnotScott Forum Finds: Are $100 Blades Worth $100 + Best Band Saw + Best Cordless Drill + More
10 KnotScott Forum Finds: Shop Organization Tips, Free Cad Program, Reduce Table Saw Vibration + 7 More!
KnotScott Forum Finds: Woodworking Bargains at Wal-Mart? + Dust Collection + Dovetails and MORE!
6 KnotScott Forum Finds: Your Monthly Woodworking Spend + Kid Proofing the Shop and more!
KnotScott's Forum Finds: Flag Case with One Board, Router vs. Shaper, Jointer Advice and More!
KnotScott's Wide World of Woodworking: Bandsaws, Glues, Jawdropping Projects and MORE!
KnotScott's Wide World of Woodworking: Saw Stop Blades, Hot Router Deals, Classic Table Saw Debate and MORE!
Knotscott's Forum Thread Picks: Maloof's Passing, Common Woodworking Errors, Planers and More!