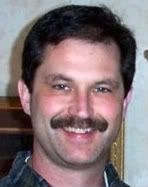 KnotScott delivers another episode of awesome forum finds! Folks, he saves you tens of hours a month by hanging out in woodworking forums so you don't have to! Think of all that extra shop time he makes for you ;) Thank you Scott!

1) Grizzly's new releases Apparently, they're painting their tools a different shade of green and calling them Polar Bears.
2) The Most Commonly Used Router Bit Profiles This is a common and important question for router newbies… there are so many dang bits available out there!
3) General Advice About Used Tools This fantastic post is a MUST READ for folks considering used tools, especially if you're fairly new to woodworking.
4) News from General International… a new US office for GI General Tools is invading the US from Canada. Check out this thread to see what's in store!
5) How Many Router Bits Do You Have? This is a router bit addicts support group. Yeah, and they're supporting the habit, not the cure ;)
6) Preventing Electric Motor Overheating Some good discussion on tool maintenance.
7) What Impact Driver To Get This kind of thread never gets old – ask what tool woodworkers recommend and get ready for a tidal wave of responses :)
Previously on KnotScott's Roundups:
10 KnotScott Finds: First Power Saw? + Ingenious Uses for Rare Earth Magnets + Oldest Plane Contest
6 KnotScott Finds: More Ridgid R4511 Rumors, Washing Dust Collection Bags, Cleaning Rusty Tools, More!
7 KnotScott Finds: Table Saws of the Future, New Porter-Cable Table Saw, Most Common Table Saw?
7 KnotScott Finds: Table Saw User Wins Injury Lawsuit + Mortise Cutting Poll + Which Glue?
10 KnotScott Forum Finds: Favorite Tool Brands + Table Saw vs. CMS vs. Bandsaw for Beginners
6 KnotScott Forum Finds: Router Fences, Cleaning Router Bits + Clamps, Clamps, and More Clamps!
6 KnotScott Forum Finds: Woodworking in a Bottle, Table Saw Injury Study, When to Unclamp After Gluing?
7 KnotScott Forum Finds: Dado Debates, Push Sticks vs. GRR-ripper, Air Hockey Outfeed Table!!??
3 KnotScott Forum Finds: Whirlwind Flesh-Sensing DC Blade Guard = SawStop Killer? + Griz 1023 Updates!!
7 KnotScott Forum Finds: R4511 Discontinued? SawStop Saves, Festool TS55, MORE!
6 Bonus Forum Finds from KnotScott: New Frued Blade, Adding Rip Capacity, Avanti Blades, MORE!
10 KnotScott Forum Finds: Are $100 Blades Worth $100 + Best Band Saw + Best Cordless Drill + More
10 KnotScott Forum Finds: Shop Organization Tips, Free Cad Program, Reduce Table Saw Vibration + 7 More!
KnotScott Forum Finds: Woodworking Bargains at Wal-Mart? + Dust Collection + Dovetails and MORE!
6 KnotScott Forum Finds: Your Monthly Woodworking Spend + Kid Proofing the Shop and more!
KnotScott's Forum Finds: Flag Case with One Board, Router vs. Shaper, Jointer Advice and More!
KnotScott's Wide World of Woodworking: Bandsaws, Glues, Jawdropping Projects and MORE!
KnotScott's Wide World of Woodworking: Saw Stop Blades, Hot Router Deals, Classic Table Saw Debate and MORE!
Knotscott's Forum Thread Picks: Maloof's Passing, Common Woodworking Errors, Planers and More!