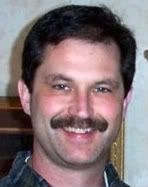 KnottScott takes a break from woodworking to bring us 6 hot threads from the woodworking forums! The hottest news is definitely the launch of Ridgid's replacement for the R4511 named, appropriately, the R4512. Thanks for the heads up Scott – this is great stuff!

Ridgid's New Stationary Table Saw! the R4512
After discontinuing the popular TS3650/3660 contractor saw nearly 3 years ago, Ridgid introduced a well regarded but short lived hybrid saw in the R4511, and abruptly pulled it from the shelves last year. For months there s been much speculation about a replacement for the R4511. It's rumor no more….Ridgid introduces the new R4512 hybrid style contractor saw:
Discussion on Steel City's New Offerings:
Interesting: "Back from being allegedly dead, Steel City Tool Works took a full page ad on the rear cover of of this month's Wood Magazine announcing a new cabinet saw with a one piece full size top (no wings) and guaranteeing it to be the flattest in the industry. It is available in cast iron or granite. They invited people to see them at the Atlanta Woodworking Show in August"
Poll: Best BS Blades:
What's the best blade for resawing on a 14″ band saw? This kind soul asks the gentlemen of WoodNet who give him almost as much grief as they do good advice.
TS Fence: Toe Out or Perfectly Parallel?:
Good question: "Being new and learning as I go, I have had better luck with a parallel fence. It seems to be a cleaner cut. I'm using an old 2hp craftsman with a Delta T2 on it and it seems to line up well. Thoughts, ladies and gents?"
The Difference Between Hard and Soft Maple:
Good question: "What is the difference between using hard and soft maple when making furniture, especially rockers?"
Laguna Bandsaw – Made in Bulgaria
Interesting: "After searching Laguna threads I see that some Laguna bandsaws may have been made in Bulgaria. How can I tell were the saw ( I'm thinking of buying a used LT16) is made?"
Previously on KnotScott's Roundups:
7 KnotScott Forum Finds: New Grizzlies Released, Most Common Router Bits, Used Tool Buying Advice
10 KnotScott Finds: First Power Saw? + Ingenious Uses for Rare Earth Magnets + Oldest Plane Contest
6 KnotScott Finds: More Ridgid R4511 Rumors, Washing Dust Collection Bags, Cleaning Rusty Tools, More!
7 KnotScott Finds: Table Saws of the Future, New Porter-Cable Table Saw, Most Common Table Saw?
7 KnotScott Finds: Table Saw User Wins Injury Lawsuit + Mortise Cutting Poll + Which Glue?
10 KnotScott Forum Finds: Favorite Tool Brands + Table Saw vs. CMS vs. Bandsaw for Beginners
6 KnotScott Forum Finds: Router Fences, Cleaning Router Bits + Clamps, Clamps, and More Clamps!
6 KnotScott Forum Finds: Woodworking in a Bottle, Table Saw Injury Study, When to Unclamp After Gluing?
7 KnotScott Forum Finds: Dado Debates, Push Sticks vs. GRR-ripper, Air Hockey Outfeed Table!!??
3 KnotScott Forum Finds: Whirlwind Flesh-Sensing DC Blade Guard = SawStop Killer? + Griz 1023 Updates!!
7 KnotScott Forum Finds: R4511 Discontinued? SawStop Saves, Festool TS55, MORE!
6 Bonus Forum Finds from KnotScott: New Frued Blade, Adding Rip Capacity, Avanti Blades, MORE!
10 KnotScott Forum Finds: Are $100 Blades Worth $100 + Best Band Saw + Best Cordless Drill + More
10 KnotScott Forum Finds: Shop Organization Tips, Free Cad Program, Reduce Table Saw Vibration + 7 More!
KnotScott Forum Finds: Woodworking Bargains at Wal-Mart? + Dust Collection + Dovetails and MORE!
6 KnotScott Forum Finds: Your Monthly Woodworking Spend + Kid Proofing the Shop and more!
KnotScott's Forum Finds: Flag Case with One Board, Router vs. Shaper, Jointer Advice and More!
KnotScott's Wide World of Woodworking: Bandsaws, Glues, Jawdropping Projects and MORE!
KnotScott's Wide World of Woodworking: Saw Stop Blades, Hot Router Deals, Classic Table Saw Debate and MORE!
Knotscott's Forum Thread Picks: Maloof's Passing, Common Woodworking Errors, Planers and More!